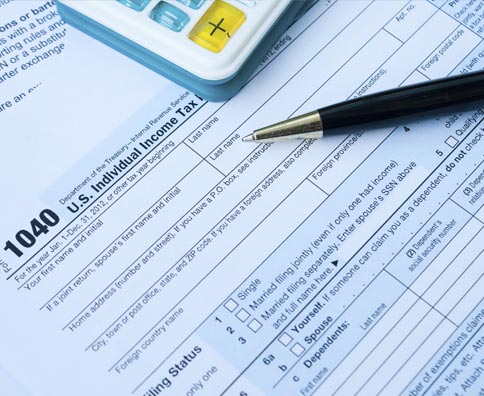 The business and tax landscapes have changed dramatically, and the pace and complexity of change continues to increase. Governments are tempering the need for revenue with increased competition for labor and capital. Tax authorities are adapting their enforcement strategies, focus and policies in response to the changing dynamics of business. Cypher & Cypher has provided quality tax returns for our customers for the last 40 years. Our knowledge of new tax laws enables our accountants to find deductions other firms may overlook. Our well educated staff will take the time to learn about your unique situation and file an accurate return on your behalf with the IRS.
Whether you're business, nonprofit, or high net worth individual, you are subject to the constant changing tax terrain. Cypher & Cypher is dedicated to making sense of this terrain and apply it to your specific needs in order to move your interests forward. When working on your taxes, we don't walk, we run to your needs—we work to accommodate you in any situation, as Cypher & Cypher prides itself for its flexible schedule.
April 15th looms around the corner at any time during the year. Oftentimes our clients choose to outsource most or all of their tax concerns to Cypher & Cypher, as our experienced team of Certified Public Accounts have expertise in major industries, including automotive, construction, real estate, manufacturing, not-for-profits, transportation, education and more. We understand that your priorities extend farther than dealing with Uncle Sam. With that in mind, we are happy to provide for your tax needs with efficiency and accuracy while you focus on what's important—you.